Date/Time
Date(s) - 05/11/2013
12:00 am - 12:00 pm
Location
N Topsail Elem School
Category(ies) No Categories
Dolphin Kids Dash
Description:

Presented By
North Topsail Elementary School
KIDS ONLY RUNNING EVENT!
DATE OF RACE:
Saturday, May 11
TIME OF RACE:
1 Mile Timed Run
Heats begin at 9am by Grade Level.  An exact schedule of Start Heats will be released closer to event date.
1 Lap of Track – Untimed
Kindergarten and 1st Grade Dolphin Calves Race
5 & Under Dolphin Calves Race
LOCATION OF RACE:
North Topsail Elementary School
1310 Sloop Point Loop Road
Hampstead, NC 28443
TYPE OF RACE:
Kids 1 Mile Timed Run
1/8 Mile (1 lap of the track) Untimed Run
DESCRIPTION OF RACE:
KIDS ONLY! North Topsail Elementary School is hosting a KIDS ONLY Running Event. Kids will be timed on a 1 Mile Course broken into Starting Heats by School Grade. Each student will be awarded a medal upon completion of their race. But that's not all, there is the Dolphin Calves Run for children 5 and Under and a 1 Mile Heat for older siblings and parents.
RACE FEES:
Every effort has been made to keep registration fees to a minimum so that everyone can participate! The Race Fee does not include a T-Shirt.  You can purchase a shirt for $10 at the Race.  But please fill out the size now.
Through April 1
NTES Students: $6
All Other Students: $8
NTES Families Registering 2 Kids: $12  (please email Michelle Hackman at michelle@its-go-time.com to register families)
Starting April 2
All Participants: $12
Day of Event:
All Participants: $18
RACE SHIRTS:
Race Shirts are available for purchase for $10 each for those who register by April 2.  Payment will be collected at the race.
RACE DAY PARKING:
Race Day Parking will be limited and due to safety concerns the race does not want any moving vehicles near the race route on NTES grounds. Please arrive and have vehicles parked by 8:30am, access to the parking lots will not be available during the event.
AWARDS:
All participants will receive a medal upon completion of their race. Top 3 runners in their age group will be recognized for their achievement.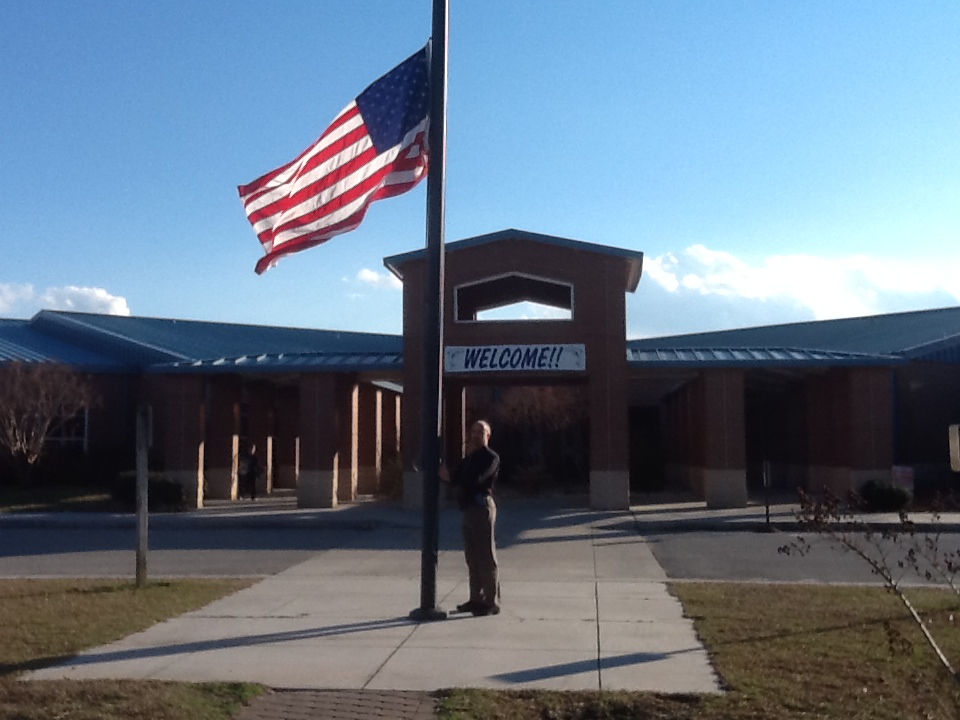 WAIVER
I know that running/walking/obstacles in the DOLPHIN KIDS DASH on May 11, 2013 at North Topsail Elementary School; and any road race, is a potentially hazardous activity. I should not enter and run/walk/obstacles unless I am medically able and properly trained. I agree to abide by any decision of a race official relative to my ability to safely complete the obstacle run/walk. I assume all risks associated with running/walking/obstacles in any Go Time! events by Hackman Events LLC. This includes – but not limited to – falls, contacts with other participants, the effects of the weather including high heat and/or humidity, low temperature, traffic and conditions of the road, all risks being known and appreciated by me.
Having read this release and knowing these facts and in consideration of your accepting my entry, I,for myself and anyone entitled to act on my behalf or on behalf of my estate, waive and release GO TIME, HACKMAN EVENTS LLC, DOLPHIN KIDS DASH, NORTH TOPSAIL ELEMENTARY SCHOOL, NORTH TOPSAIL ELEMENTARY SCHOOL PTA, COLIN AND MICHELLE HACKMAN and all sponsors of the race, any other persons assisting with the race, the officers, Board, Board members, agents, servants, employees, and their successors and assigns of each and every of the above from all claims or liabilities of any kind arising out of my participation in the run/walk/obstacles even though the liability may arise out of negligence or carelessness on the part of the persons referred to in this waiver.
I also grant permission for the use of any photographs, motion pictures, recordings or any other record of my participation in this event for any legitimate purpose. I understand that if the race is canceled because of circumstances beyond the control of the race committee and sponsors, including, but not limited to unsafe weather conditions or governmental ban, my entry fee will not be refunded.